Safety Solutions
Enjoy a shower or bath while continuing to enjoy your independence.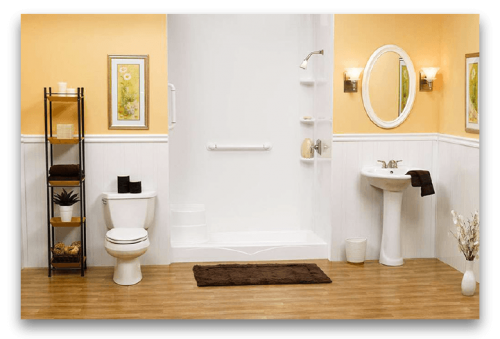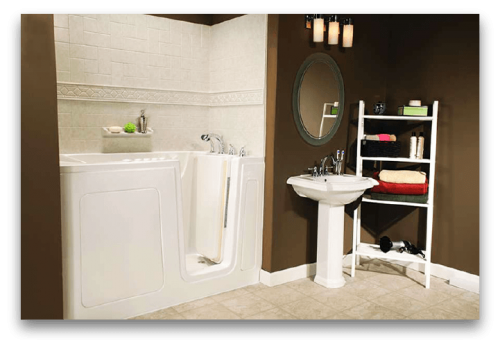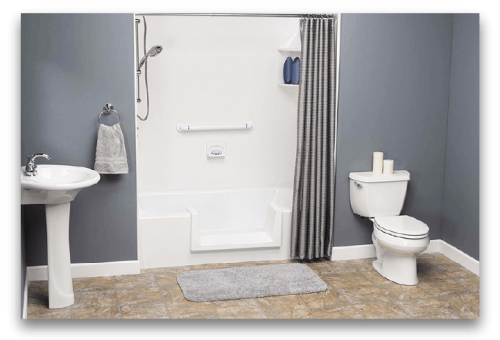 Your Bathroom Can Be a Scary Place.
Accidents in the bathroom account for nearly a third of all accidents to seniors, and more accidents occur in the bathroom than anywhere else in the home. After a fall-related accident, more than half of seniors never return home.
We Have 3 Great Options!
Bathtub to Shower
(Shower Conversions)
Walk-In Tubs
(Therapeutic)
Safety Step-Away
(Quick Fix)
Protect yourself from a slip or fall
Injuries Increase With Age
The number of estimated nonfatal bathroom injuries that were treated in the U.S. Injury rates increased with age, and most injuries were caused by falls.
Design Your Dream Bathroom
Color & Style Options
With over 14 colors and 8 patterns to choose from, we are sure to have a design scheme to really give your bath that looks that you've been looking for.
We offer tub liners with several different skirt designs and wall systems in solid patterns as well as well as marble, subway tile and much more.
Complete Remodel
(Bathroom Overhaul)
One Day Bath Remodel
(Enhancements)