Enjoy your bathtub again
Access Your Existing Bathtub Just Like A Shower
No longer will you have to be concerned about stepping over into a bathtub. The Yur Bath Step Away process involves cutting away a section of your tub wall. Then installing the acrylic insert into the cut away portion of the tub. The Step Away is supported from underneath to assure you of a stable step into the tub. After the installation is completed, your tub has been transformed into a shower that allows secure access.
Bathing Independence: Features like the slip-resistant floor, low step-in entry and grab bars.
Quick Installation: Installed in as little as one day.
Low Maintenance: No grout lines and non-porous for easy cleaning. Naturally resists mold and mildew.
I am loving and enjoying my new shower! It is the answer to my safety concerns and is absolutely beautiful! Everyone who sees it wants one! I could not be more pleased and highly recommend Tubz Plus. 

–Judie Sellars
Or Give Us A Call
Florida – (850) 251.0558
Georgia – (229) 226.6388
Protect yourself from a slip or fall
Injuries Increase With Age
The number of estimated nonfatal bathroom injuries that were treated in the U.S. Injury rates increased with age, and most injuries were caused by falls.
our process
A Fast Transformation
This process takes about 3 to 4 hours to complete and you can use it the next day. And don't worry if you have a cast iron or metal bathtub. Yur Bath can cut those too!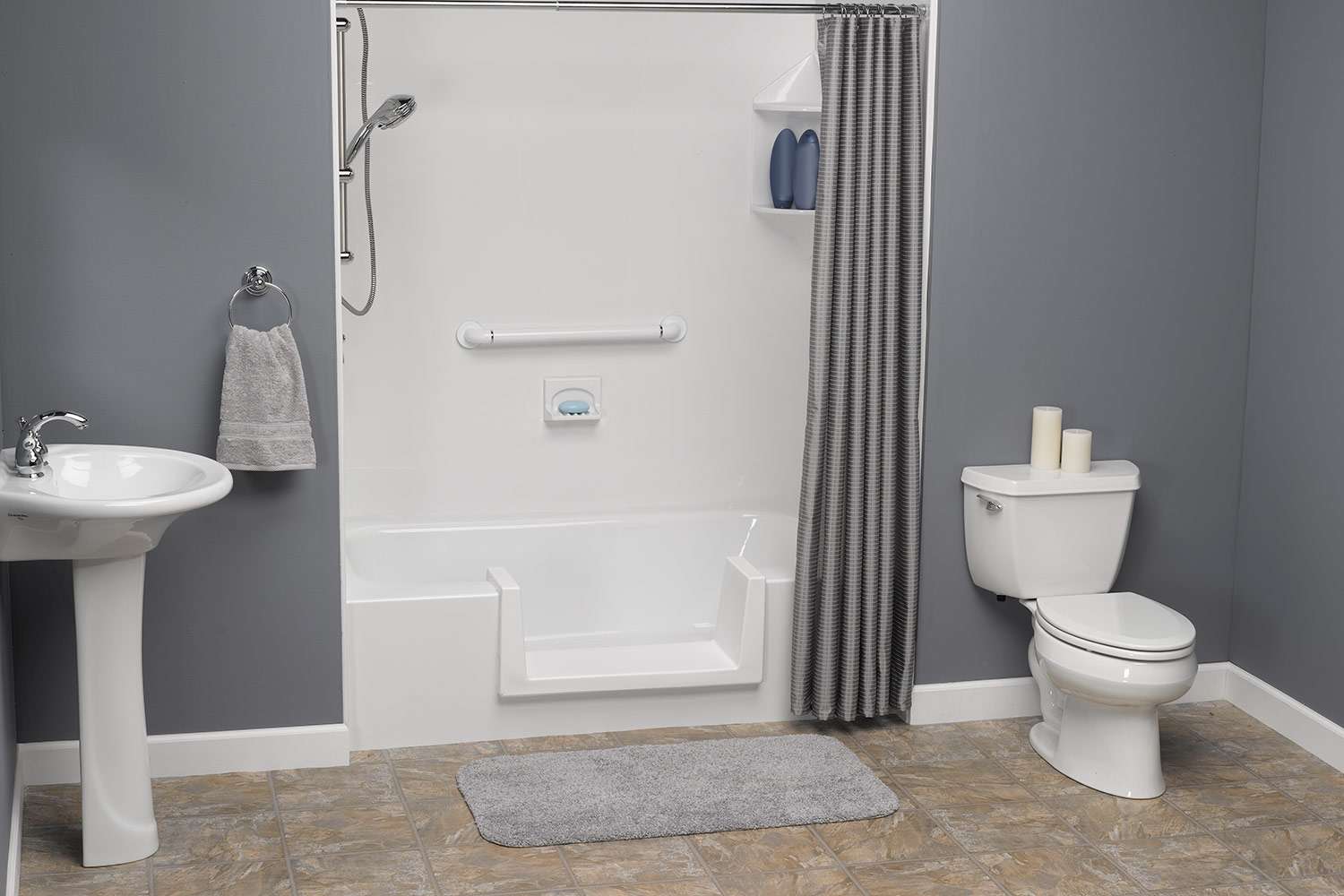 Bathtub to Shower
(Shower Conversions)
Walk-In Tubs
(therapeutic)